AFFORDABLE

PRICES

FRIENDLY

& TIDY

WORK

GUARANTEED

LATEST

TECHNOLOGY
​​​​NEW LOOK FOR YOUR BRENTWOOD FLOORS IN CM14
The time has come..
You're fed up with your eyes being offended by your wooden floors.
With their shabby, tired look.. scratches, digs, splits and gouges.
So what to do? Simple. Call on the specialists in floor sanding and sealing.
Floor Sanding Brentwood, CM15 are your choice for floor repair and restoration.
No longer a messy job. Modern sanding is efficient - with the work being virtually dust free. And closure and inconvenience will be minimal - as we adjust to your schedule with flexible working - at weekends or even overnight at CM13.
From hardwood boards to parquet blocks, our fully-qualified teams will do whatever your floors need to return them to their original glory:

            -    repairs and replacement of damaged timber

            -    sanding away old layers of paint, grime and sealant
- staining for a change of colour to match your decor. Go for a completely
new look – such as the pale wash of grey or Scandinavian white.
- The final protection provided by oil, lacquer or hard wax.

             -    The final protection provided by oil, lacquer or hard wax.



You'll get the best advice from a company that has restored hundreds
 of floors over the past twenty years.And all withthe highest quality
​ materials to a supreme level of workmanship.
So wherever your floors are located - in the home or a
commercial property - call us today for your free assessment.
Floor Sanding Brentwood - for floor repair and restoration.​
BRENTWOOD'S BEAUTY
The village developed in the Middle Ages as a stopping place for pilgrims en route to Canterbury. It has become a dormitory town since the railway arrived in 1840, though retains some Georgian and earlier houses.
​Old inns survive such as the 15th century White Hart - with its coaching yard and weatherboarded overhanging upper storey.​
​The remains of the Chapel of St Thomas are from the 14th century, while Brentwood School dates from 1558. Although the buildings are mainly Victorian, School House was built in 1773.
In a nearby village, Great Warley Church of 1904 is by the architect of the Horniman Museum and the Whitechapel Art Gallery.
The interior is an orgy of Art Nouveau in 'Arts and Craft' style: full of silver, lilies, fruit trees and angels.
Latest News, Recommended Articles & Tips
What DIY household cleaners are safe to use on your hardwood floor?
General maintenance is required to keep on top of your hardwood floor and to make the wood last longer. This involves regular vacuuming, or sweeping, and spills should be cleaned up straight away. But what about household cleaning products? Below we share some facts about DIY cleaning products.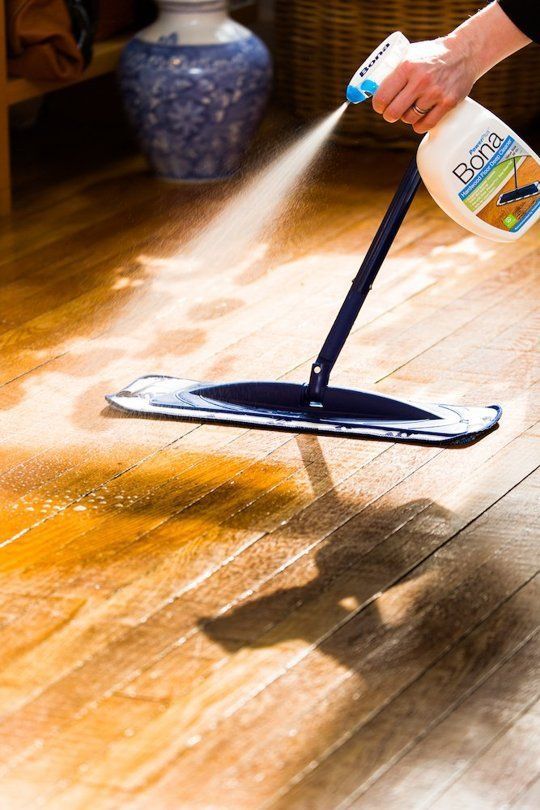 Baking soda

Baking soda is very often used to remove pet urine and the odour it leaves behind. There is very little risk when it is applied dry, although you must be careful as it can be abrasive.

Vinegar

When vinegar is mixed with water it is very effective at removing stains. The use of vinegar on a hardwood floor is not recommended as it can dull the wood finish over time.

Bleach

As we all know bleach is fantastic at removing stains, but when used on your hardwood floor it can cause discolouration. The only time it is really appropriate to use bleach is before sanding a floor, when it needs to be refinished.

Floor polish

Floor polish should not really be used on hardwood floors. It does create a lovely high gloss sheen, but over time a sticky residue builds up that becomes increasingly difficult to remove.

Steam cleaners

Steam cleaners are not recommended for hardwood floors due to their high moisture content. They can cause the floor to crack, warp, and for the finish to become separated from the wood.

Beware of using household cleaners

When using any household cleaner always test it out on a small section of flooring. If in any doubt then ask a wood floor expert who can advise you on how to clean or repair your hardwood floor.


Call in the experts

If your hardwood floor becomes badly scratched or damaged, then in most cases the only option is to repair the floor. It is always best to call in the experts who can professionally repair the floor for you. Floor sanding companies provide specialist floor sanding services and have specialist wood floor sanding machines. Many also provide a floor sanding and polishing service to fully restore the beauty of your hardwood floor.
Before & After